The Times…They are a Changin'
2023 VLGMA Winter Conference Recap
As Charles Darwin stated, "It is not the strongest of the species that survives, nor the most intelligent that survives. It is the one that is the most adaptable to change." This week in Harrisonburg, Virginia over 200 local government professionals gathered at the winter Virginia Local Government Management Association (VLGMA) conference to dive into the theme of change.
About VLGMA
VLGMA is a nonprofit, nonpartisan organization composed primarily of city, town, and county managers and key members of their management teams. Membership in the organization is offered on an individual and organizational basis. The primary goal of the association is to strengthen the quality of local government through professional management. The association seeks to promote professional management in a variety of ways, including training, networking, and resource sharing.
Change in Communities
The past few years have created change for communities across the commonwealth and the VLGMA conference provided an opportunity to explore how to transform organizational culture and performance to create a community of the future. Session topics included:
Leading and empowering in the time of covid, hybrid work, and rapidly changing workplaces
Impact of changing economic conditions on local government
Hearing from women leaders on management styles
Regional collaboration and working together
Strengthening council and manager relations
How to engage with future leaders and the next generation
Designing communities of the future
McGill Supports Professional Management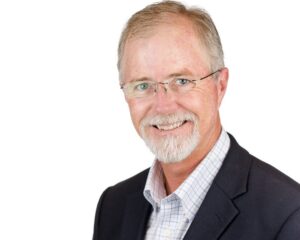 McGill believes strongly in the value of professional management and is passionate about the goal of VLGMA. As a sponsor of the event, Danny Bridges, Vice-President and Virginia Office Manager, along with Greg Kelly, Business Services Manager attended on behalf of McGill. Greg shared "A lot of session emphasis was placed on regionalism, diversity, and equality in the management role and accepting the changing of the old guard with the next generation of managers. As one panelist shared we have two ears and one mouth, so we should spend twice as much time listening as we do speaking."
Renewed and Refreshed
The time spent together in Harrisonburg provided the attendees with an opportunity to reconnect with colleagues, hear from experts in the field, and take time to reflect on the profession. Evening events allowed for extended networking, including snow tubing at Massanutten and watching the James Madison University men's basketball team bring home a victory over Old Dominion.
Learn More
For more information on VLGMA visit: https://www.vlgma.org/.