Kiehna Appointed to NC Rural Infrastructure Authority
Supporting the Economic Development Needs of the State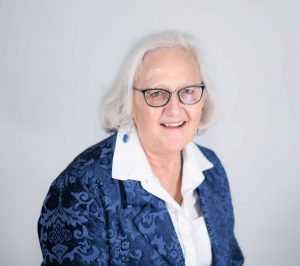 Governor Roy Cooper recently announced his appointments to boards and commissions. Karen Kiehna, Grant Administrator with McGill, was appointed to the Rural Infrastructure Authority, along with six other appointees from across North Carolina.
"I'm honored to have this opportunity to support the economic development needs of North Carolina's rural and underserved communities," Kiehna said.
What is the Rural Infrastructure Authority? 
The Rural Infrastructure Authority (RIA), created within the North Carolina Department of Commerce, consists of 16 members who are appointed by the Secretary of Commerce, General Assembly, and the Governor. RIA reviews and approves grant applications from local communities that help North Carolina's economy. Additional duties of the RIA include formulating policies and priorities for grant and loan making, educating communities about the availability of grants and loans, reviewing the effectiveness of the programs, and reporting annually to the General Assembly.
In June, the RIA approved 21 grant requests to local governments, totaling close to 11 million dollars. As stated in the press release from Governor Cooper's office, these funds will attract more than $123.7 million in private investment to the state and will assist communities with infrastructure, building renovation, expansion, demolition, and site improvements.
Karen's Experience
Karen has over 35 years of community, economic, and grant development experience with grant and project development and management, municipal government management, historic preservation, downtown revitalization, federal and state compliance, and environmental assessment. She has managed a variety of large-scale projects that required blending multiple federal, state, and local funds from conception to final closeout. Her strong project development and management skills have supported numerous communities in effecting positive change in the areas of economic developments, public infrastructure, community development, recreation, cultural heritage, and downtown revitalization.
We are proud of Karen and excited for what she will be able to contribute to the RIA and state of North Carolina. Congratulations to Karen on this major achievement!
For more information on our grant and funding assistance services, please contact us at info@mcgillassociates.com, call us at 844.448.4333.