McGill Attends TRPA Conference in Tennessee
Earlier this month, McGill attended the Tennessee Recreation and Parks Association (TRPA) Conference in Gatlinburg, Tennessee.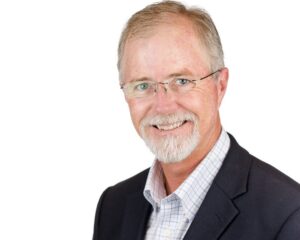 McGill Business Services Manager Greg Kelly said, "It's important for us to attend conferences such as this because we have a strong and highly reputable land and recreational planning department at McGill."
"It also gives us the ability to interact and catch up with some of our existing clients in a very informal and more personal setting than what takes place during regular business interactions. This conference allowed us to expose and hopefully sell our reputable services to potential new clients by showing them examples of the services we have already provided."
ABOUT TRPA
Established in 1952 to support professionals in promoting healthy and livable communities, TRPA is a nonprofit professional organization with over 2,100 individual and agency members. TRPA strives to continue education in the most current and up-to-date methods and programs; advocate for parks and recreation funding and positive legislation at the federal, state, and local levels; and communicate through social forums, face-to-face events, print publications, online publications, and online meetings. The overarching purpose of the TRPA organization is to bolster and unite people who are committed to the value of parks and recreation, and its positive effect on quality of life.
TRPA CONFERENCE AGENDA
During this year's conference, exhibitors and conference attendees from the parks and recreation industry were able to communicate, share knowledge, and compare the outcomes of recent efforts. A variety of on-site and off-site educational sessions were available to conference attendees in an effort to create discord over the latest developments in the sector and reignite the passion for the significance of parks and recreation initiatives.
"The atmosphere of this conference was very low-key. Generally speaking, the people in attendance were the department head leaders and their subordinate staff in parks and recreation who will be identifying their current and future needs, and they are also the people that our staff will interact with most once we have an established project with them," noted Greg.
MCGILL'S LAND PLANNING AND RECREATION STAFF
McGill is devoted to establishing vision, objectives, and strategies for achieving desired community outcomes in collaboration with our clients. We recognize that investments in culture, the environment, and the economy are necessary for the creation and revitalization of public spaces that are both sustainable and memorable.
LEARN MORE
Click here to learn more about how McGill keeps community at the heart of urban and public space design. Send an email to our director of land planning and recreation, Mike Norris, at mike.norris@mcgillassociates.com, for information on how we may assist you in launching your next parks and recreation project.
Recent Posts: