McGill Celebrates National Engineers Week
Engineers Week was created by the National Society of Professional Engineers (NSPE) almost seven decades ago and is observed in February of each year. Engineers Week promotes awareness and excitement surrounding engineering and technology careers among students, businesses, and community members in order to foster a diverse workforce and a bright future for the engineering industry.
REIMAGINING THE POSSIBLE
This year's Engineers Week theme is Reimagining the Possible. Here at McGill, if our clients can imagine it, we are prepared to turn it into a reality. Our dedicated engineers place a high value on problem solving and are capable of overcoming challenges in order to create innovative and personalized solutions that yield favorable project outcomes.
MCGILL CELEBRATES ENGINEERS WEEK
McGill celebrated Engineers Week 2022 by providing lunch for staff at all eight office locations.
Every day, our committed and enthusiastic engineers come to work ready to create a positive impact throughout the Southeast. McGill makes it a point to celebrate them and encourage excellence not only during Engineers Week but year-round as well.
MEET MCGLL'S ENGINEERS
This week, five of our talented engineers spoke candidly about what they love about engineering and their roles in the profession, their favorite part about working for McGill, and who has been there to encourage them along the way.
McGill Planner Spenser Meekins said, "The thing I love about my job is that it's like a 3D jigsaw puzzle. It's so many different pieces, and you have to fit it all together. I also enjoy being a mentor and helping some of our younger staff."
When asked what he loved most about McGill's culture, Senior Project Manager Scott Burwell explained, "What I love about McGill's culture is the importance they put on people and relationships, whether it is with our clients or internally among employees."
Project Manager Zach Roman said that his mentors are, "The project managers that I have gotten to work with at McGill. They have guided me in their own unique way."
"McGill has grown a lot in the last several years and opened other offices across the state, but they also haven't lost sight of the individual employee either. They really make you feel you're an essential part of a bigger umbrella," noted Engineering Technician Chris Brown.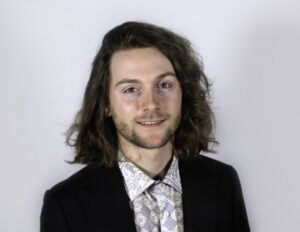 Project Engineer Noah Green explained, "I love the opportunity to serve our clients and provide the citizens within the municipalities in which we work with reassurance that their water is safe and clean to drink, and that the lakes and rivers surrounding them are safe to recreate in."
To watch the full interview videos, head over to our McGill YouTube channel, or check them out on our Instagram, LinkedIn, and Twitter pages.
LEARN MORE
Click here to learn more about the work McGill does and click here if you are interested in joining the McGill family and reimagining the possible through a meaningful career in engineering.