It's National Public Works Week 2022 — Ready and Resilient
May 15th – 21st is National Public Works Week 2022, sponsored by the American Public Works Association (APWA) since 1960. This week is an opportunity to educate the public about the value of public works professionals and necessities of public works projects across North America. The theme for 2022, "Ready and Resilient," spotlights how these professionals juggle regular public works duties while being ready to react as first responders during natural disasters.
We discussed this theme with two current McGill employees who previously served in important roles within municipalities. Buddy Edmisten currently serves as a utilities operations specialist at McGill and brings over 43 years of progressive experience working in utilities at the City of Lenoir. Likewise, Dale Schepers, serving as a financial services analyst at McGill, has over 30 years of hands-on municipal experience managing public infrastructure.
National Public Works Week 2022
What does "Ready and Resilient" mean to you?
Dale: "Ready and Resilient" means being prepared to respond in your area of responsibility, be it utilities, transportation, facilities management, street lighting, etc. In public works, there is plenty of room for the unexpected — when the phone rings it could be anything. Having diversity in skill set and experience on your team assists in being able to respond to the unexpected.
Buddy: This theme means being ready for both the big and little situations. It is about having the financial resources and trained people in positions to be able to respond. Many positions in today's environment require certifications and training for emergencies, which is critical.
How would you advise public works professionals to be "Ready and Resilient"?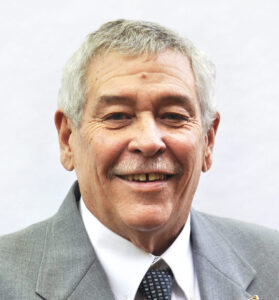 Dale: I would advise them to take a step back, get rid of the that's the way we always have done it thinking. It is important to take time with key staff members and assess vulnerabilities, some of which might be glaring. Recently, the Environmental Protection Agency (EPA) required all utilities to go through a risk assessment. It is important to know those risk factors such as vandalism, natural disasters, cyber, etc.
Buddy: Having a good consulting engineering firm is essential — a firm that knows your system and has worked with your organization in the past.
What challenges are public works professionals faced with today?
Dale: Like many professions currently, finding and retaining qualified staff is a major issue.
Buddy: During the last few years, staffing challenges have been a major concern, especially continuing operations during COVID. Additionally, keeping up to date with the intense regulations is a major challenge — they are changing daily.
What do you say to someone who might be interested in entering the profession?
Dale: Public works professionals are providing essential public services. I take great pride in my career knowing that I was responsible for providing essential services to citizens.
Buddy: I would encourage those interested in the profession to get all the education possible but also value and have a plan to get on the job experience.
McGill is grateful for all the public works professionals that are READY and RESILIENT by providing infrastructure that is critical to our communities. To learn more about National Public Works Week, visit their website. You can also learn more about what services McGill provides by visiting What We Do.
You May Also Like