Town of Canton Awarded Funding from the Golden LEAF Foundation for Flood Mitigation
The Town of Canton was awarded funding for two Flood Mitigation Program projects from the Golden LEAF Foundation on December 1st. The Golden LEAF Board of Directors awarded $250,000 to replace and improve stormwater infrastructure on Rhoda Street and $160,400 to replace and improve stormwater infrastructure on Skyline Drive — both damaged as a result of Tropical Storm Fred. McGill's water resources team is completing the work on these two projects.
Tropical Storm Fred (TS-Fred) resulted in widespread damage throughout the Town of Canton, in Haywood County, NC, in August of 2021. Haywood County subsequently was granted its request for a major disaster declaration by the White House and the Federal Emergency Management Agency (FEMA), which avails disaster relief funding for rebuilding damaged structures and infrastructure, such as the repair of damages caused by TS-Fred to the Rhoda Street culvert and Skyline Drive culvert.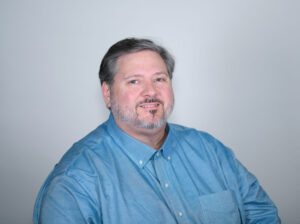 McGill Principal and Vice President Michael Hanson said, "Stormwater flows associated with Tropical Storm Fred caused massive damage, erosion, and washout of Rhoda Street and the culvert associated with the Pigeon River Tributary passing under the roadway. Similar damages also occurred at Skyline Drive due to joint failure of the culvert and floodwaters washing over the roadway. The Rhoda Street project will replace the undersized corrugated metal culvert with a larger capacity concrete box culvert and stabilize the eroded channel banks. The Skyline Drive project will similarly replace the undersized 36-inch corrugated metal culvert with a 48-inch reinforced concrete pipe."
Michael further explained that the proposed improvements will make both culverts more resilient to withstand future flooding as well as improve the level of service for the roadway to avoid overtopping up to the 10-year 24-hour storm event.
MCGILL'S WATER RESOURCES TEAM — STORMWATER SUPPORT
McGill is a leading provider of stormwater program support services. Our team members have the necessary resources, experience, and technical know-how to assist our municipal clients with the drafting of stormwater development manuals and ordinances in accordance with ever-evolving state regulations. We also have vast expertise collaborating with municipalities to identify innovative financing solutions for stormwater program needs through grant writing and the establishment and support of stormwater utilities.
MCGILL'S GRANT FUNDING SERVICES
We recognize how crucial grant funding is to get projects off the ground. Our staff helps many local governments and businesses find and secure funding opportunities by aiding them in the identification of their needs.
The McGill team has a great deal of experience in the areas of grant research, development, writing, and administration. This knowledge extends to the regulations, policies, procedures, and schedules governing financing from the federal government, state governments, municipal governments, and foundations.
We maintain strong ties with funding agencies in order to keep up with the latest information regarding changes in financing and programming. This enables us to consistently provide exceptional service to our clients.
LEARN MORE
Click here to learn more about the services that our water resources team provides and click here to learn how we can assist you and your community in securing funding for your next project.
Recent Posts: